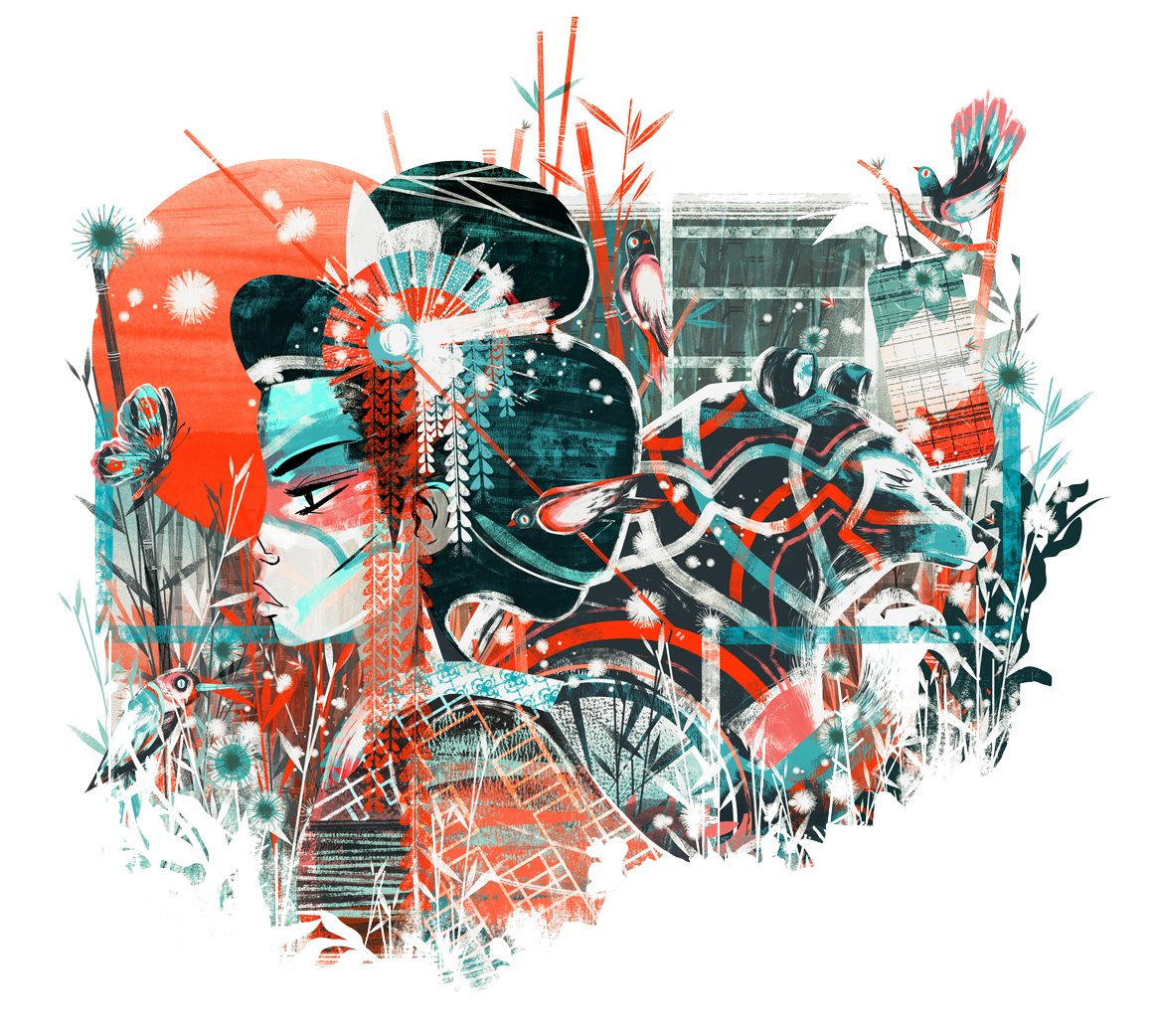 In the land of the rising sun and the mindful reflection lies a forest of exceptional distinction and curiosity. It is here amongst the 'sclusive sights and smells and sounds of significance that a man of infinite resource and sagacity – known most fondly as Uncle Nic – acquired a recurring taste for the Sansho berry. "Fortuitously pepperascial," nibbled the words off his tongue. "With a uniquely citronious note." And it was these insatiable desirabilities that Uncle Nic knew would give his family gin – known most fondly as Kokoro – such an exquisitely unique flavouring.
An Exceptional London Dry Gin with a Distinctive Japanese Heart.
Kokoro was inspired by a visit to our Uncle Nic, who's lived in Japan for over 50 years. His life's passion has been transforming neglected ancient woodland back into a haven for endangered indigenous plant species. Walking in the forest with him one day he introduced us to the incredible flavour of the sansho berry. Used extensively in Japanese cuisine, sansho berries have a distinctively earthy black pepper flavour with a piney, citrus finish.
We pick perfectly ripe berries, fast-freeze them for freshness and express ship them to the UK for distillation with juniper, coriander, angelica, sweet orange, almond, liquorice, savory & lemon peel.
Kokoro is sublime served neat over ice served ice or with high quality light tonic water, fresh ginger and a twist of lemon.
For those of you how are adventurous at heart we suggest trying our signature severe
Kokoro Negroni:
Ingredients
5 ml Cocchi Vermouth di Torino
25 ml Campari
25 ml Kokoro gin
1/4 teaspoon Japanese cherry green tea
Orange twist
Method
Infuse Kokoro Gin with Japanese cherry green tea.
After two minutes, strain into a mixing glass full of ice.
Add the Campari and Cocchi Vermouth di Torino and stir train into a cup or glass filled with fresh ice.
Garnish with a twist of orange